Question 2
Use the drawing tool to draw the position of surface cold fronts on the image.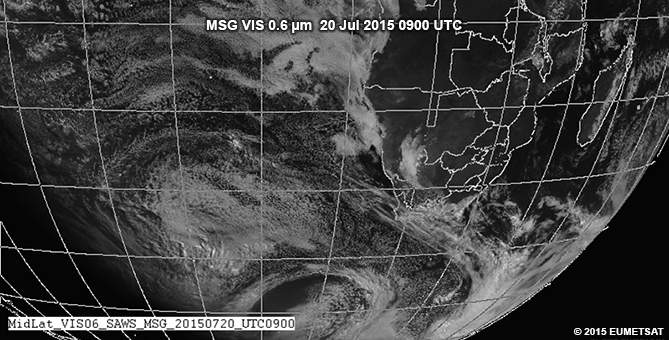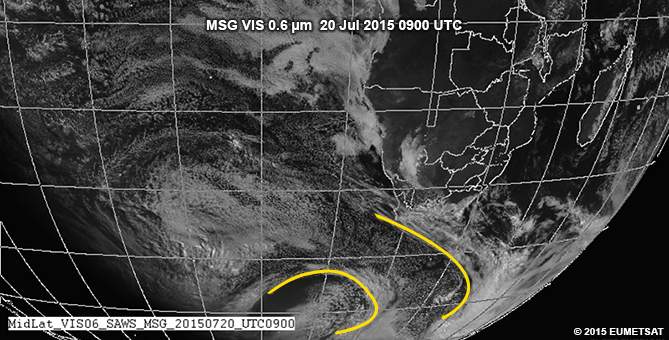 There are two cold fronts, each at a different stage of development. The front furthest east, touching the South African coastline, is marked by a clear band of thicker and colder cloud in an inverted comma shape. Directly west of this band is an extensive area of cold air cumulus. This is a good signal for cold air advection, which occurs west of a cold front. Note that the cloud ahead of the cold front band is fairly disorganized and is a mixture of mid, high and low level.
The front more to the west is in an earlier stage of development, and the cloud band associated with it is still fairly narrow and confined. This makes the front easy to identify. There's also an area of cold air cumulus cloud to the west of this band.